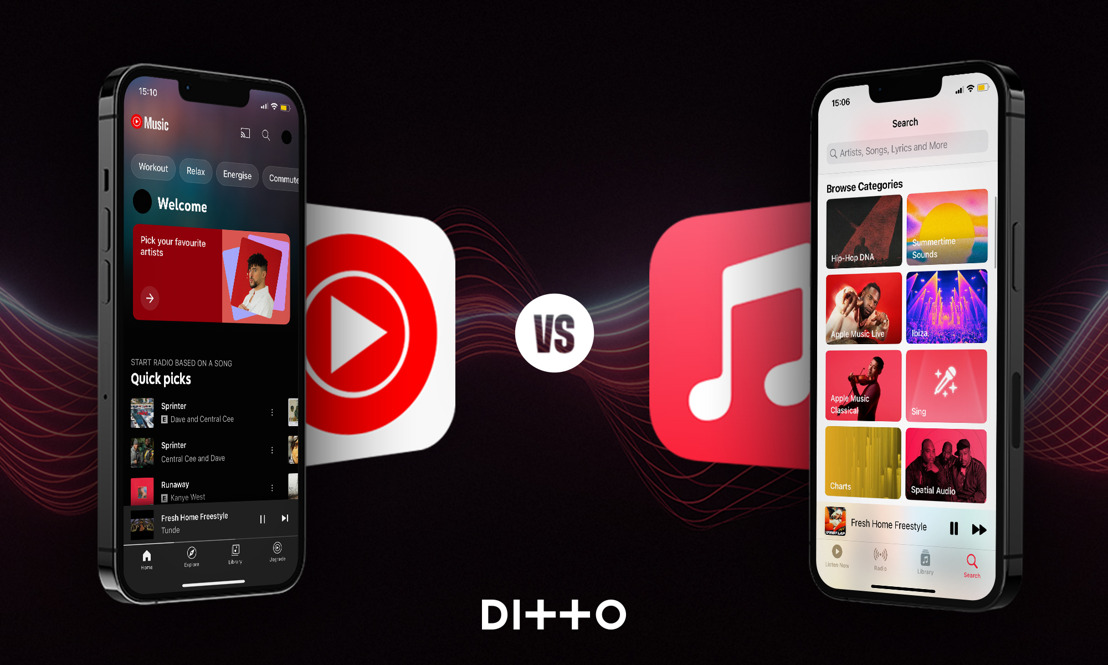 YouTube Music overtakes Apple Music in streaming platform battle
Ditto Music artists now receive 138% more streams on YouTube Music than on Apple Music.
Global distribution and label services company Ditto Music has today announced that YouTube Music has increased its share of streams racked up by Ditto artists by 122% since 2020, overtaking Apple Music as the second most-popular streaming service behind Spotify.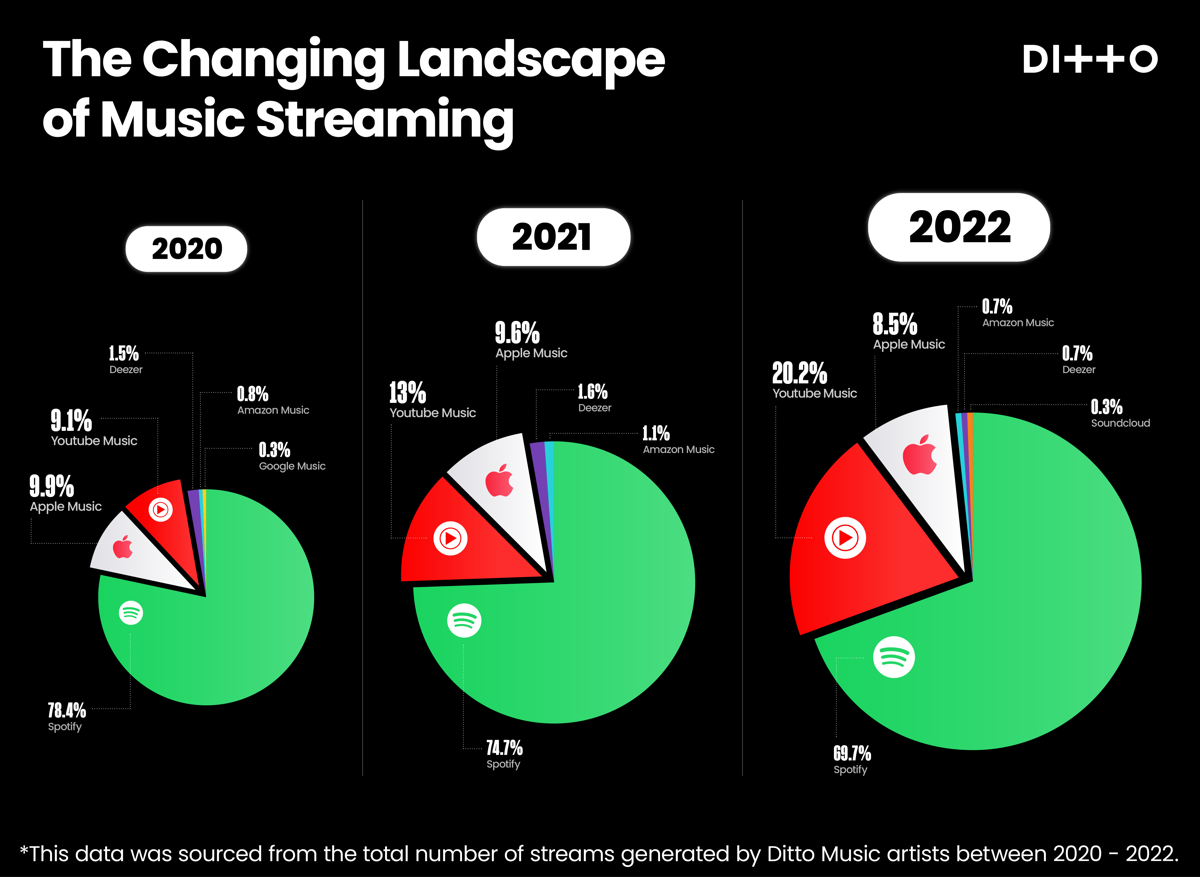 Expanding its proportion of streams generated by Ditto artists from 9.1% to 20.2%, YouTube Music has seen its streaming figures more than double since the end of 2020 - highlighting the service's perceived value to musicians.
Sitting in third place during 2020, YouTube Music saw a 43% increase in its share of global streams between 2020 and 2021, with Ditto data showing a further 55% jump between 2021 and 2022 - solidifying its position ahead of Apple Music.
"It's fascinating to witness this streaming platform battle and see the growth of YouTube Music amongst Ditto artists. Ditto Music is committed to providing independent musicians with the tools needed to navigate this ever-changing industry and helping them deliver their music to the biggest and best platforms around the world."
​
​Lee Parsons, Ditto Music CEO
Co-founder of Ditto Music, Lee Parsons is a prominent figure within the independent music and music technology sectors. Launching Ditto back in 2005 with his brother Matt, Lee is also founder and CEO of music blockchain business Opulous. Keep up to date with him on X.
Despite Spotify continuing to receive the highest total streaming percentage, with a 70% share of all Ditto artist streams in 2022, Ditto's findings suggest that Apple Music, YouTube Music and other competitors will continue battling for larger proportions of the streaming market over the coming months and years.
According to Ditto's Music Streaming Royalties Calculator, artists can expect to receive $0.69 from YouTube Music, $10 from Apple Music, and $4.37 from Spotify per 1000 streams generated.
Lee is available for comment on this research upon request at [email protected].
---
For more information about Ditto Music and its services, visit the company's website at dittomusic.com or reach out to [email protected].

Lee Parsons CEO, Ditto Music

Jordan Hetherington Press Officer, Ditto Music