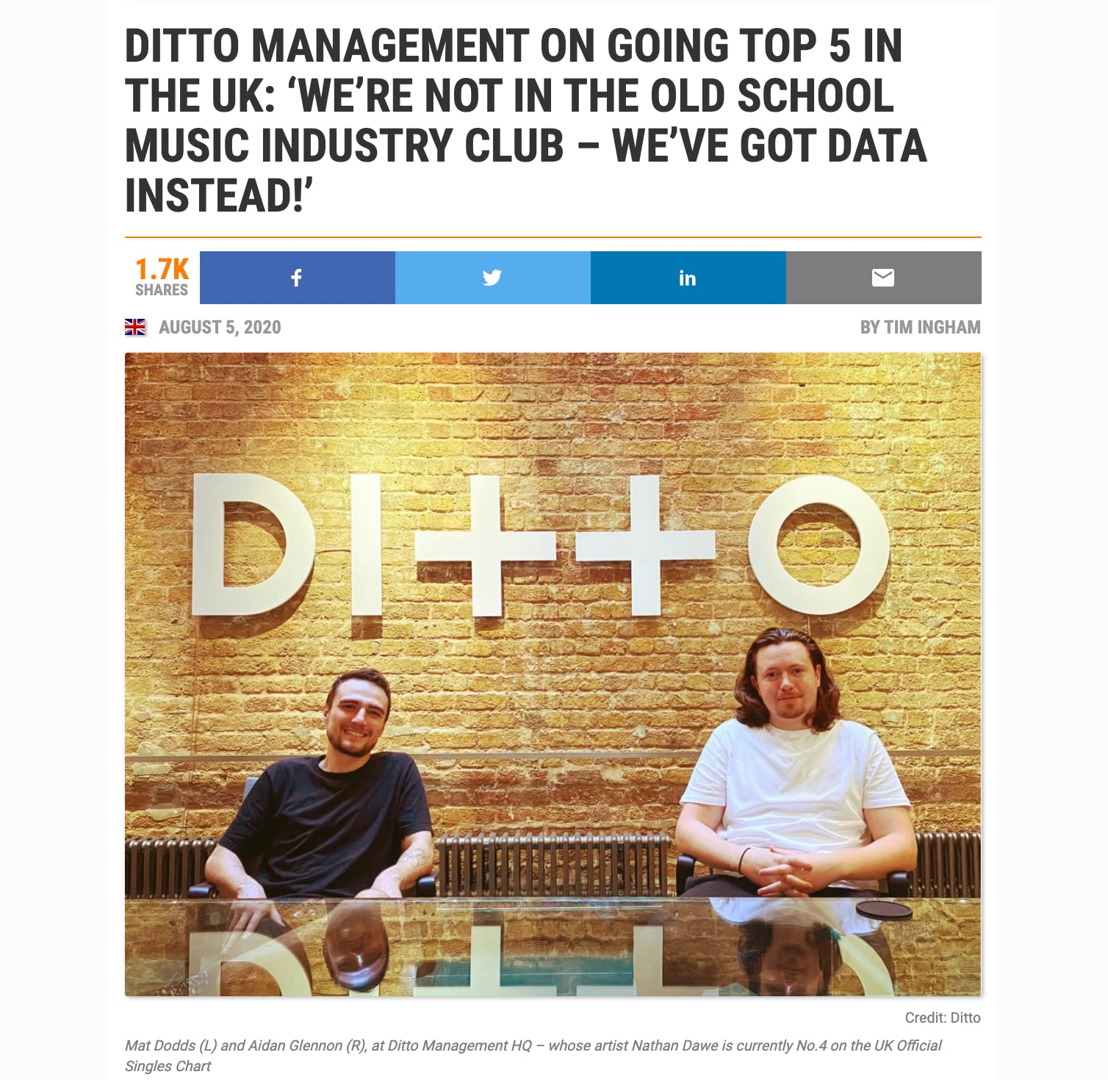 We're not in the old school music industry club - We've got data instead!
Music Business Worldwide feature
There are plenty of distribution companies working with indie artists and labels, and also offering additional services – from marketing to social media management, radio promotion, royalty collection etc.
UK-born Ditto has established itself as one of the biggest global names in this space, running 22 offices worldwide everywhere from the Philippines to the US, India, Argentina and South Korea.
In addition to distributing chart-topping acts like Chance The Rapper, Ditto also claims to be the leading indie distributor in Africa, its fastest-growing territory. (A priority for Ditto this year is expanding the international presence of Ghanaian star Sarkodie, who recently won a BET Award and has over 185m views on YouTube alone.)
Yet over the past year, Ditto has also been doing something very different to its indie distribution rivals: running a management company.
Now, just 15 months after Ditto Management quietly launched in London, it's having Top 5 success in its home market – and plotting global expansion.