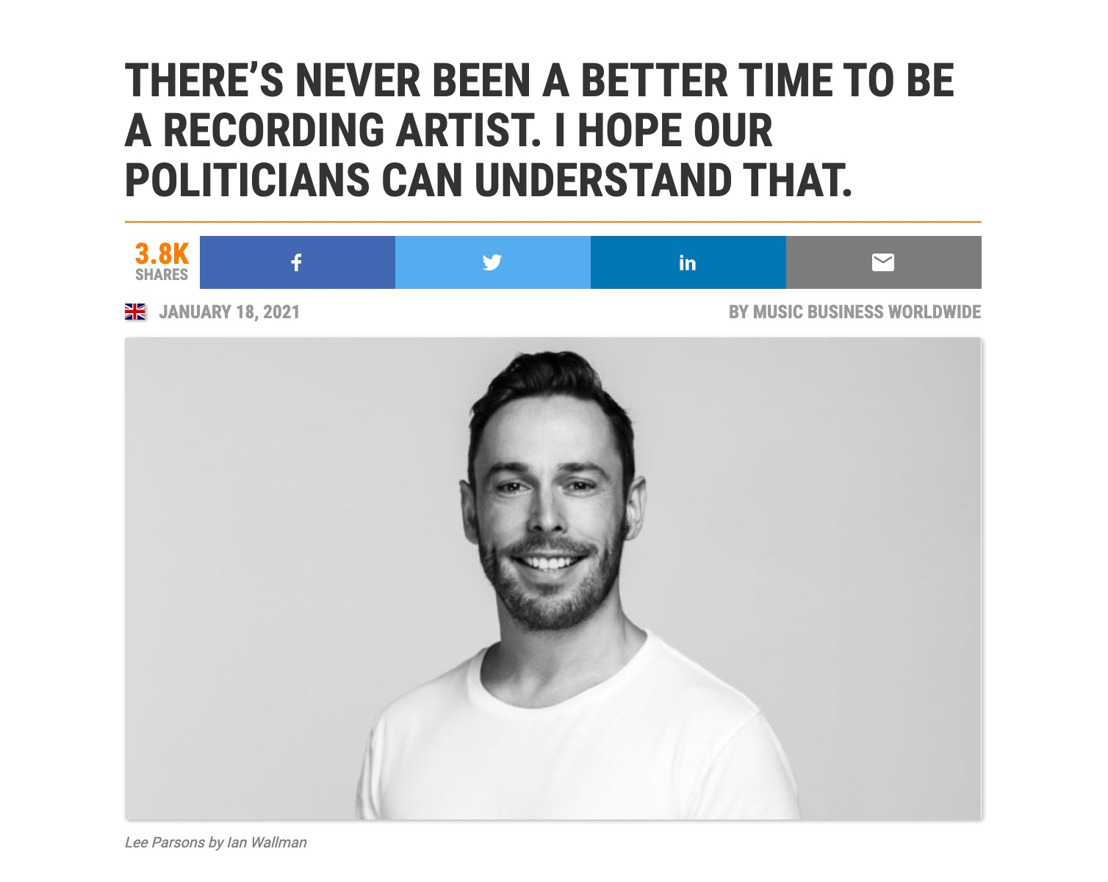 There's never been a better time to be a recording artist. I hope our politicians can understand that.
Music Business Worldwide feature
The following MBW blog comes from the CEO and co-founder of Ditto Music, Lee Parsons. In addition to housing a management company and a music publishing company, UK-headquartered Ditto is one of the world's largest distribution companies for independent artists, ensuring that music from hundreds of thousands of acts is delivered to, and correctly managed on, the likes of Spotify, Apple Music, Amazon Music and Vevo. Artists who have used Ditto's services in the past include Ed Sheeran, Stormzy, Sam Smith and Chance The Rapper.
---
The UK music industry is about to become the focus of the world's entertainment business. The three heads of the UK's major music companies – Universal Music, Sony Music and Warner Music – are all set to be quizzed, publicly, by British politicians tomorrow (January 19) as part of a Parliamentary Committee's inquiry into the money streaming makes, and how it's shared with artists.
Considering that my company, Ditto Music, battles with the three majors every day – as they make wild business decisions based on market share to try and poach artists we've often spent years developing – I won't be shedding a tear if these executives get a grilling.
READ THE FULL STORY ON MUSIC BUSINESS WORLDWIDE