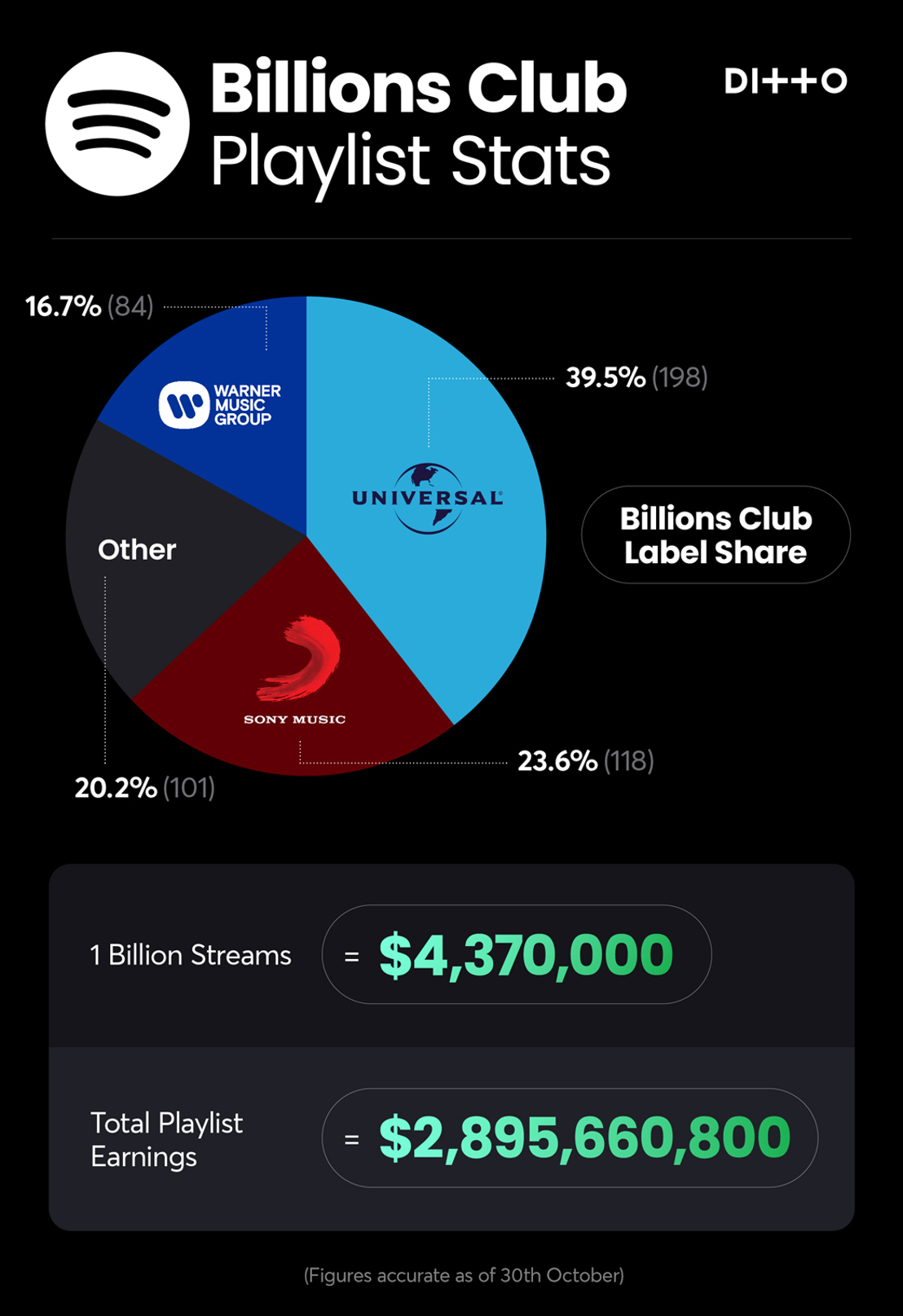 Spotify Billions Club passes 500 songs and is now worth almost $2.9 billion
More than 500 songs have reached a billion streams on Spotify, but how much money have they earned?
Global music distribution company Ditto Music has released estimations on how much money the tracks on Spotify's Billions Club playlist have generated from the platform.
Narrowly beating Ditto's early November 2023 prediction, Spotify welcomed the 500th song to its Billions Club playlist at the end of October, bringing the estimated royalties paid out for songs on the iconic playlist to $2,895,660,800.
Seven years on from Drake's 'One Dance' becoming the first track to reach one billion Spotify streams, Taylor Swift's 'Style', Clean Bandit ft. Demi Lovato's 'Solo' and Drake ft. Rihanna's 'Too Good' joined the playlist to carry it over the 500-song mark on October 27th 2023.
This latest round of playlist additions sees Drake achieve his 13th song to pass 1 billion streams, cementing him at the top of the charts for Billions Club appearances. Stats include streams from main and featured artist tracks. Royalty estimations are taken from Ditto's Spotify Royalty Calculator.
Despite Drake currently having the most entries on the playlist, Ed Sheeran has accumulated the most streams out of all Billions Club artists, generating around $83.4 million in Spotify royalties from the 11 tracks he's featured on as a main or supporting artist.
A further breakdown of Billions Club playlist stats can be seen below.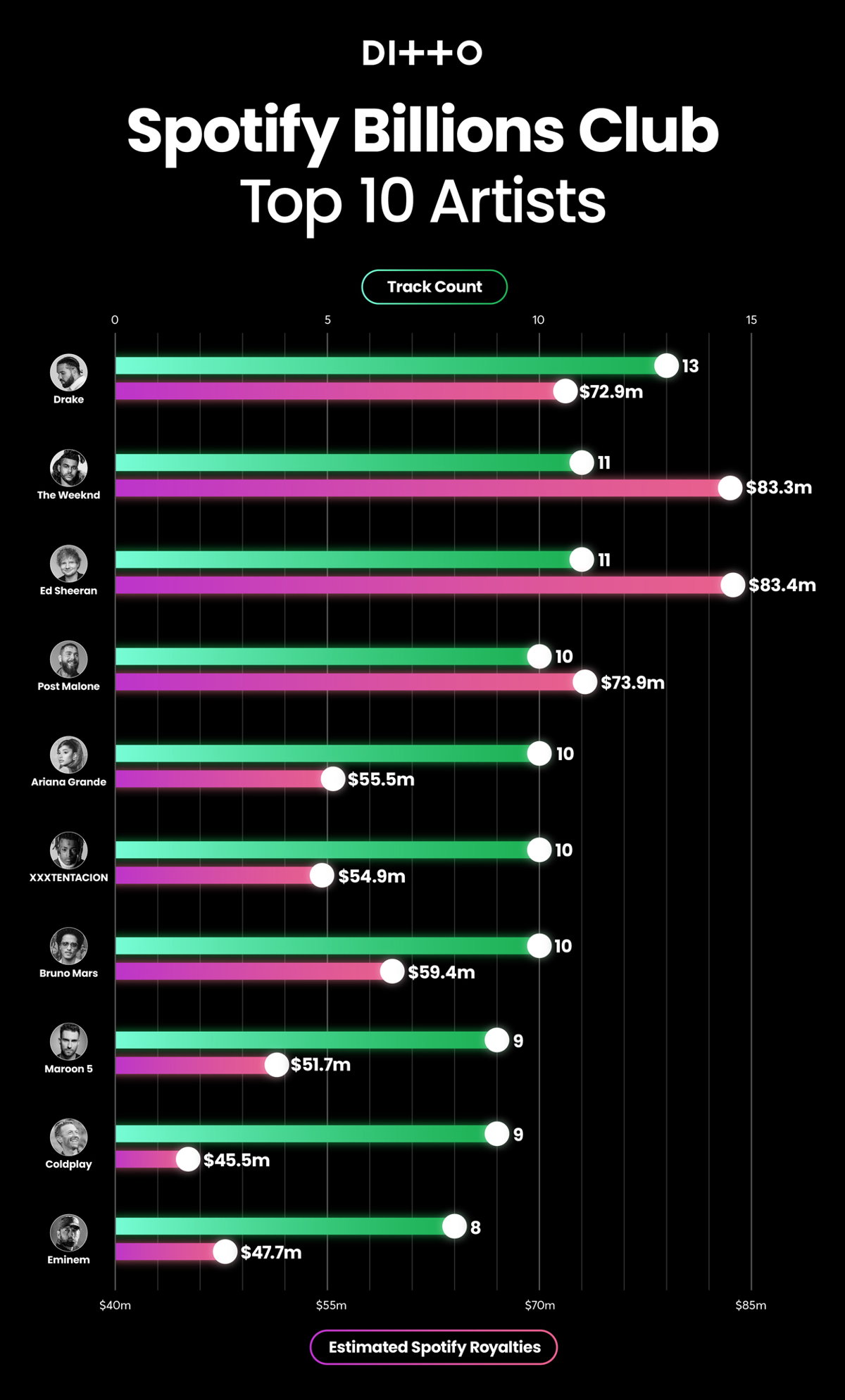 With Spotify's subscriber base more than doubling since 2017 and the time taken to reach 1 billion streams increasing rapidly, we'll likely see even more new artists join the Billions Club playlist by the end of 2023.
For more information about Ditto Music's findings or services, visit the company's website at dittomusic.com or reach out to [email protected].
---

Lee Parsons CEO, Ditto Music

Jordan Hetherington Press Officer, Ditto Music