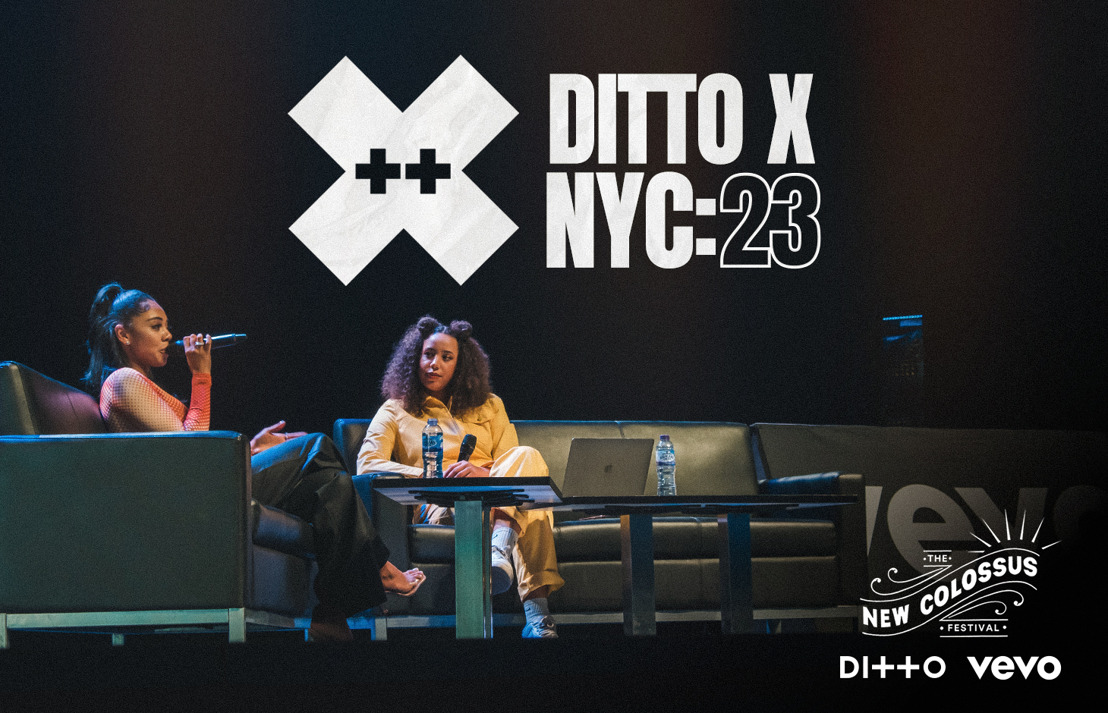 Industry-leading Conference & Networking event Ditto X heads to New York City
Award-winning global music distributor Ditto Music brings their unmissable music conference and networking event, Ditto X to New York City on Thursday 9th March 2023.
Following the huge success of Ditto X: Meet The Music Industry over the past 2 years at London's The Indigo at The O2 and international Ditto X events in the likes of Melbourne, Ghana and Colombia, Ditto Music is heading stateside to launch its acclaimed industry networking event in North America for the very first time.
Featuring as part of the New Colossus Festival 2023 and in partnership with VEVO, Ditto X: NYC23 will offer expert insights and advice for independent artists & labels, with a stacked lineup of speakers covering topics on how to unlock new music revenue, land bigger shows as an artist, building a sustainable career within music, as well as much, much more.
"After witnessing the rapid growth and success of the independent music community with Ditto X at London's O2 as well as internationally, we are thrilled to be heading over to New York to share our experience, knowledge and support with some incredible guest speakers and industry experts alongside our friends at the New Colossus Festival. New York is one of the most vibrant and creative cities in the world, and we can't wait to connect with the local community who share our independent message."
​
​- Mike Murphy, Global Head Of Events, Ditto Music
With the full line-up of Ditto X speakers and panels to be announced shortly, make sure to grab your tickets for Ditto X: NYC23 here.
Save 30% on full festival passes by adding discount code DITTO30 at checkout.