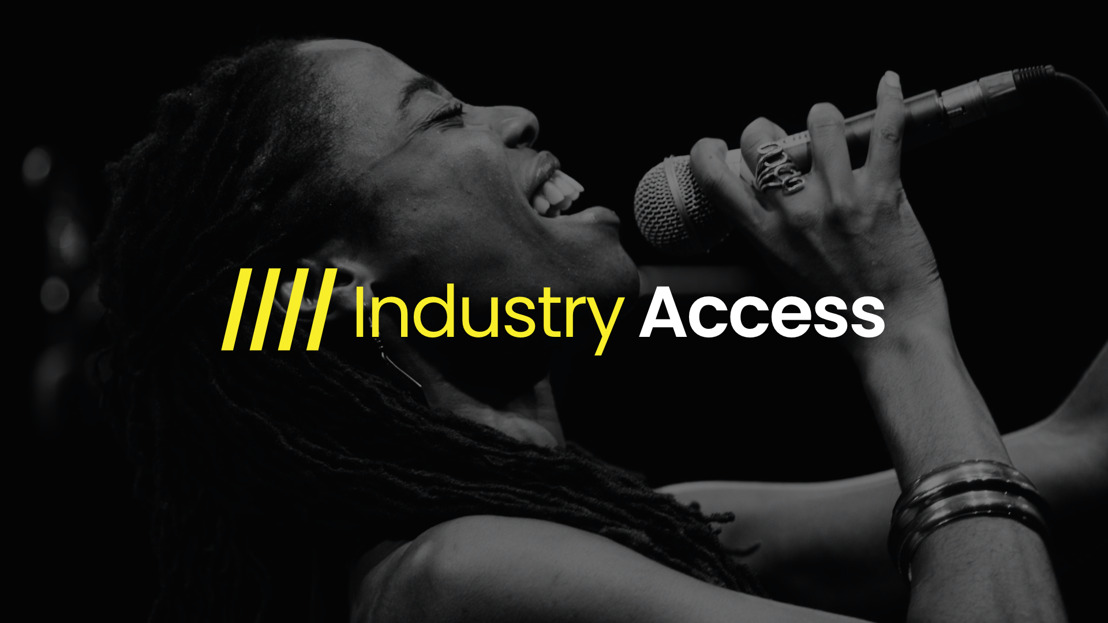 Ditto Music's Industry Access initiative returns for 2022
Developed to challenge inequality and improve working-class and minority representation in the music industry, Industry Access provides in-depth training sessions, exclusive networking opportunities and the opportunity for music industry internships for people looking to kick-start a career in music.
In 2021, award-winning global music distribution and record label services company Ditto Music launched a multi-stage training initiative, Industry Access, to encourage people from minority and working-class backgrounds to build careers in the music industry.
After pledging $100,000 to Black Lives Matter causes in 2020, Ditto began developing Industry Access as a way of making a lasting difference to those who feel they have been shut out of the music industry. Industry Access 2022 is open to anyone in the UK aged 18 and over, who feels challenged by inequality and would like to develop their music industry experience, networks and knowledge. This year the initiative is open to 50 applicants and will consist of three main elements: a Music Industry Training Programme, a Music Industry Fair & Networking Event, as well as Mentoring Bootcamps and internships at Ditto Music.
The training programme will include six in-depth training sessions covering key areas of the music industry, including: distribution, artist/band management, industry connections, publishing, social media marketing and future trends artists can expect from the next era of the industry.
Each session will be hosted by Ditto Music and feature inspirational guest speakers from across the industry as they share their vast knowledge and expertise. Confirmed speakers for 2022 include Pretti Hanumara, senior music executive at ITV Studios, Jess Monroe, artist manager and Head of Music Partnerships at SOGA WORLD, and emerging names in independent music, global artist Ard Adz and TikTok rising star Callum Bowie.
All candidates who complete the initial training programme will receive an exclusive invite to Ditto Music's annual Industry Conference and Networking Fair, Ditto X: Meet The Music Industry. Set to take place this year on October 13th at London's indigo at the 02, the one-day event will host an array of music industry guests, speakers and artists who will be on-hand to chat, connect and network with the cohort. Industry guests will include label reps and owners, collecting societies and publishers, music lawyers, marketing companies and many more music business experts.
Following the Industry Training Programme, Ditto Music will also offer one-to-one internships and Mentoring Bootcamps, providing a selection of the initiative's candidates the opportunity to learn directly from music industry professionals and gain practical, hands-on experience in their aspiring career field.
After successfully completing the programme in 2021, a previous candidate secured an internship in the sync department at Ditto Music. From this experience, they have since undertaken a full-time, permanent role within the company's Global Music Sync department.
Applications for this year's Industry Access are now open and you can apply here with a short video explaining why you should be offered a place on the initiative.
Commenting on the launch of Industry Access, Ditto CEO Lee Parsons, said, "
"After we pledged to $100,000 in 2020 to support Black Lives Matter causes and underrepresented people across the music industry, it was clear that we needed to use our position to create real opportunities that would make a real difference. That's why we created Industry Access, to give those who feel underrepresented in the industry the opportunity to learn from the best, develop their skills and excel in their own careers."
Vital Powers, Video Content Creator at Ditto, said,
"Industry Access is an opportunity I would have run to at the start of my career. There can be lots of knock-backs for young black people trying to break into the music industry no matter how eager they are, so it's a breath of fresh air to see Ditto tackling the issue and offering support to try and better the situation. Plus, it feels great for me personally to be a part of the solution, rather than just hoping something gets done."
Learn more & apply for Industry Access 2022 here: dittomusic.com/industry-access