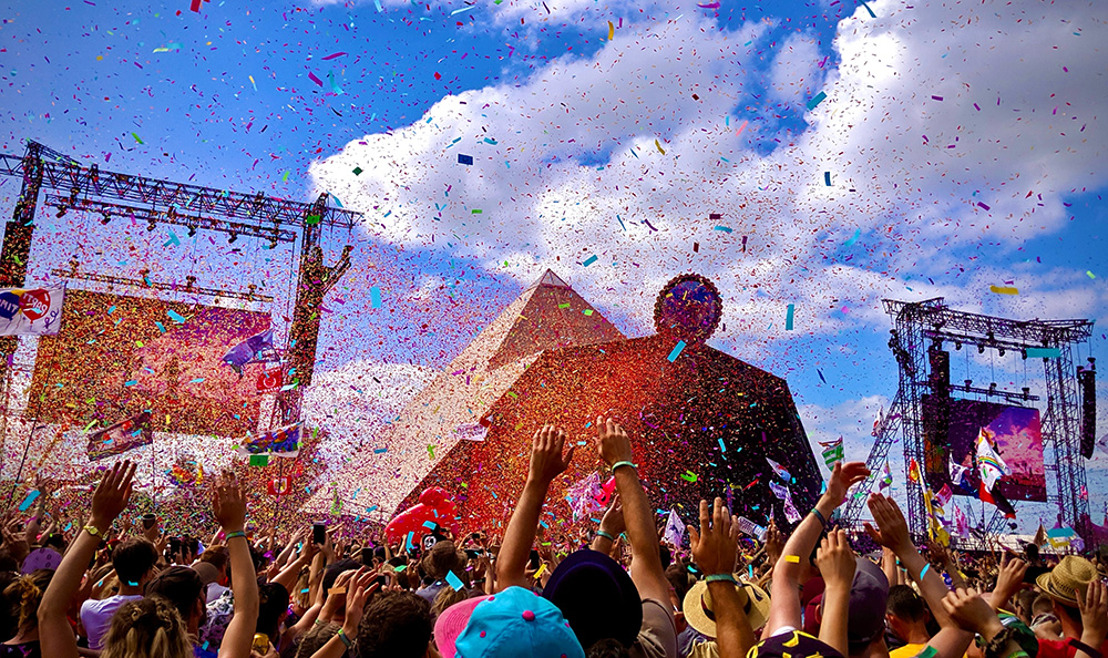 Despite All-Male All-White Headliners, Glastonbury on Track to Exceed 50% Female Acts Split in 2023
Ditto Music's research shows Glastonbury lineup taking steps forward despite lack of female headliners.
Revealing its first round of acts last week, the prestigious Glastonbury Festival has announced its 2023 headline acts - listing a male-only top bill and once again highlighting the issues faced by female artists within the music industry.
Following widespread criticism of the lack of gender diversity over recent years, Glastonbury organisers have taken significant steps to ensure that more female musicians are better represented across their main stages and performance areas.
Despite initial backlash towards the first lineup reveal, Glastonbury's announcement does suggest that the festival is on track to exceed the 50/50 gender split that event organiser Emily Eavis publicly strived for back in 2020 and achieve it's most female-act heavy lineup to date.
Compared to 2013's final lineup poster which was made up of just 21.8% female acts, Ditto's research suggests that we could even see a final 2023 poster announcement featuring around 53.5% female music acts - following 2022's 7.4% increase on 2020*.
Steadily increasing the percentage of female acts on the lineup over the last 10 festivals, with an average yearly increase of around 12.9%, Glastonbury is consistently making positive steps towards gender inclusivity.
---
Ditto Music is committed to working with artists of all backgrounds to help them achieve their goals and reach a wider audience. Providing independent musicians with a range of services, including music distribution, record label services, and full marketing support, to help artists build their careers and reach their full potential.
For more information about Ditto Music and its services, visit the company's website at dittomusic.com or reach out to [email protected].
---
*Research Data taken from official Glastonbury released lineup information - data accurate of full and final poster music stage lineup announcements.