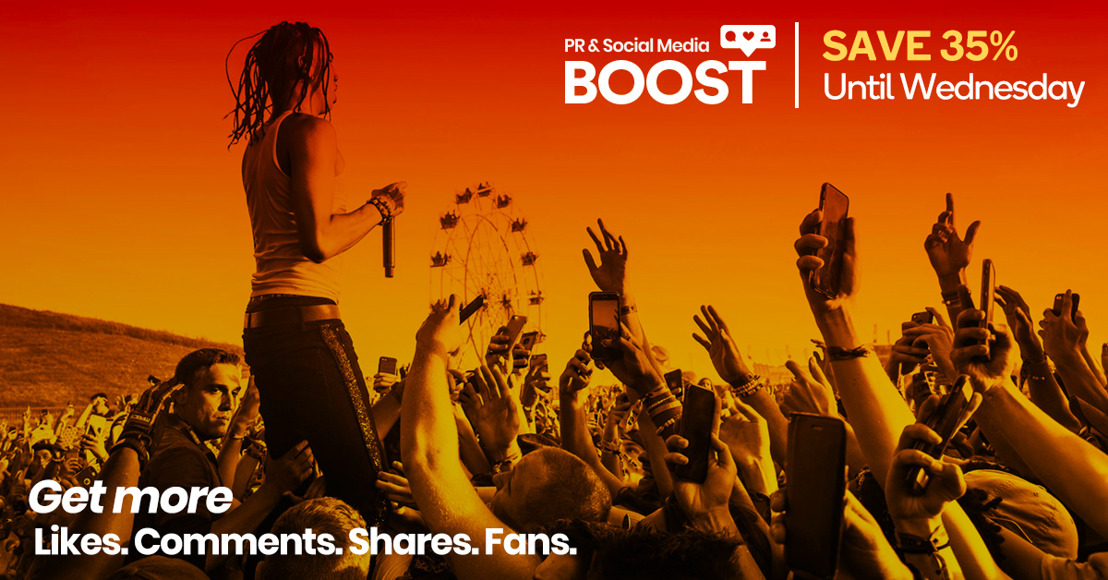 Save 35% on PR & Social Media Boost campaigns
Limited time offer available from Thursday 30th May - Wednesday 5th June 2019
Wednesday, May 29, 2019 — From Thursday 30th May to Wednesday 5th June 2019, you can buy either Ditto's PR or Social Media Boost campaigns for a reduced price, or buy them both together for an even better saving, helping you to get more exposure for your music and reach new fans across the world.
Ditto Music's award-winning PR and Social Media campaigns provide the services you need to get more press coverage, boost your online profile and make sure your next release is a success.
"My single made its way to the front page of Vevo.com, Tonedeaf, Rage and now MTV. I can't thank Ditto enough." Chris Watts​

"A very enthusiastic, creative, professional and dynamic team, that gave me the feeling of being taken care of like I'm part of a big label." Angela Abelian
Here's what's included:
Starter PR Package
Guaranteed reviews of your release on two reputable websites
A press release all about you written by our award-winning PR team
A 2-week campaign to kick-start your online presence
A guide to PR & database of publications to help you sustain promotions after the campaign
Social Media Package
A 4-week tailor-made Instagram campaign
Access to a specialist tool to help you gain more Instagram followers
In-depth reports analysing your campaigns performance
Promotional video or images created by our expert graphic designers
This offer is only available at this reduced rate for a limited time, but can be used on any release in the next 12 months.
Ditto's PR and Social Media Campaigns are available to purchase at: https://www.dittomusic.com/music-promotion-package
Starter PR package: £249 / $299 / €329 / AUS$399
Social media package: £249 / $299 / €329 / AUS$399
PR & Social media campaign bundle: £399 / $459 / €529 / AUS$599
Contact dylan@dittomusic.com for more information